Please watch this page as we add new items that are either relevant to Collings or the wider legal profession.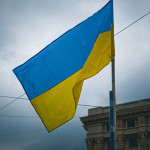 28/06/22
After being unfairly punished by managers who thought her nationality made her "subservient", a Ukrainian Asda worker has won a £63,000 pay-out.
An employment judge ruled Svitlana Henderson was denied breaks, threatened, left to work in cold chillers for hours at a time, and subjected to "nasty" comments because her managers "knew she was Ukrainian, and her cultural work ethic made her subservient".
read more >