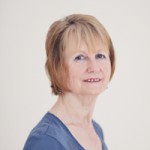 Marilyn Diggins - Accounts Manager
I believe there is a term such as "uber" which is used to emphasise something.
Marilyn is uber professional in her work. Very organised. Sage is her baby. As is paying our suppliers and chasing up funds owed to the firm.
A straightforward lady.
Like the rest of the office she ran away from the camera. This was the best snap we could obtain.
Marilyn Digggins
Accounts Manager
Tel; 0845 603 0708
with your query or requirements
Looking for a local solicitor?