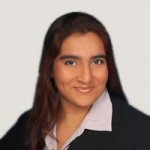 Sangeet Kaur - Recruitment & Compliance Consultant
No stranger to both the UK and Singapore legal scenes, Sangeet brings to the legal industry a rich background in academia, training and development, knowledge management, business development and regulatory compliance.
With a career spanning over a period of 20 years, Sangeet has gained a solid grounding in the business realities that face law firms today. An ardent believer in the power of social media and the importance of sharing information, Sangeet can be seen regularly on LinkedIn and in Twitter.
Graduating in Law from United Kingdom with a Second Class Upper in 1991 Sangeet was offered a Tutorial Fellowship to complete her LL.M studies, which she did in 1992. She then undertook several lecturing and tutoring assignments in Lancaster and in other UK colleges.

Returning to Singapore at the end of 1996, Sangeet joined the Law Society of Singapore as a Director for Training where she pioneered in helping to organise and offer a variety training events for the legal fraternity in Singapore. From 2001 onwards, Sangeet took on roles as Professional Support Lawyer, as Knowledge Manager and Business Development Manager in two foreign law firms in Singapore and a local law firm and headed the teams within these firms.
In April 2013, she set up her own consultancy advising and assisting law firms in Singapore and in June 2014 opened a similar operation in UK, with Oxford as her base.

At Legal Brokers Limited, Sangeet provides outsourced compliance advice and solutions for law firms and in-house counsel (including general counsel in financial institutions) on COLP / COFA, SRA regulatory compliance, AML/CFT, KYC and CDD support *.

Sangeet also heads our Legal Recruitment business with the intent to match both Candidates and Law firms in a thoroughly professional manner. Along with managing search and selection assignments, we provide bespoke recruitment services for our clients and our network of candidates.
If you are looking to recruit for a specific department, anticipating a recruitment drive or are looking to open a new office, we will be able to assist you with the searching of candidates at all levels (legal as well as support staff).

If you would like to contact her please call 0845 603 0708 or email ksangeet@legalbrokers.co.uk

Sangeet Kaur
Recruitment & Compliance Consultant
Tel; 0845 603 0708
LinkedIn: www.linkedin.com/pub/sangeet-kaur/5/75b/32a
* Acronyms used:
Compliance Officers for Legal Practice (COLP)
Compliance Officers for Finance & Administration (COFA)
Solicitors Regulation Authority (SRA)
Anti-Money Laundering (AML)
Countering the Financing of Terrorism (CFT)
Know Your Client/Customer (KYC)
Customer Due Diligence (CDD)
with your query or requirements
Looking for a local solicitor?