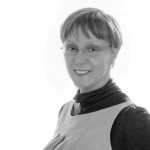 Denise Butler - Compliance Officer
Denise Butler has worked in-house with legal firms in practice management, working alongside managers to meet the many challenges facing the legal profession.
Denise is an
authorised
Lexcel
consultant, compliance consultant and practice management specialist.
She has assisted law firms to be compliant with regulation, improve efficiencies and profitability, save on costs, manage the team (including change management), and effectively work through and manage projects.
Denise Butler
Compliance Officer
Almond Solicitors
with your query or requirements