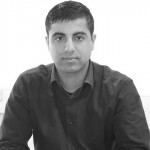 Imran Ahmed - Head of IT Services
Imran
looks after all the IT and Telecoms at Almond Solicitors.
Having joined Almond Solicitors in 2014 he is experienced in IT Support, Web Design and Marketing matters. He also has numerous Microsoft Windows Certifications including:
MCITP
,
MCTS
,
MCSA
and MTA.
This knowledge gives him a great advantage when providing IT support and assistance around the offices. He also provides in-house assistance with the telephony systems and networking.
Imran
has previously worked on behalf of Fujitsu for the Home Office and
UKBA
as an IT Technician and is currently completing his Master's Degree in Information Security.
Head of IT Services
Almond Solicitors
Manchester
with your query or requirements