Please check back as we add new items that either specifically affect the firm or the wider legal profession.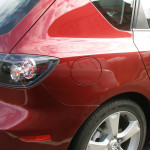 27/08/21
A driver who advertised her car online was sent £20,000 of fines after her number plates were cloned.
Claire Herron, from Hartlepool, advertised her Mercedes for sale on Gumtree. She reported the fact that her number plate had been cloned to the authorities, but because she did not suffer financial loss and her identity was not used to steal, it was not deemed a crime. Ms Herron received notifications that motoring offences across almost every London borough were recorded against her, and was hit with fines, congestion charge demands, the threat of arrest warrants, and even the arrival of bailiffs demanding money.
read more >