Watch this space as we roll out news stories covering the growth plans of Active Legal.
The stories will cover details regards staff members, developments in the law and certain information regards the personal injury and accident claims we under take.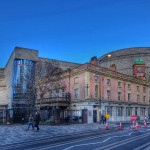 29/04/22
A Priory hospital has been accused by a father for failing its legal duty to safeguard his son after he "escaped" and was killed by a train.
Staff at the Priory Woodbourne told the father, Richard Caseby, that patients absconded, "all the time for drink, drugs or to meet friends". They added they were confident that his son, Matthew, 23, would return. However, he had jumped the fence when left unsupervised on September 7th, 2020.
read more >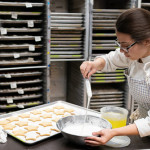 21/12/21
A former pastry chef for Heston Blumenthal has claimed that she has been left suffering from repetitive strain injury after being forced to make 550 whisky wine gums a day at his Fat Duck restaurant.
Sarah Anderson, from Donegal in Ireland, worked at the three-Michelin star restaurant between 2014 and 2015, and is suing the Fat Duck for £200,000 over claims she can no longer properly drive, cook, or lift heavy objects due to "significant wrist pain".
read more >