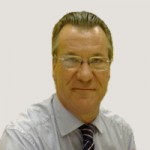 Nick Parker - Principal Fee Sharing and M&A Consultant
Nick's an experienced business man who has recently completed 9 acquisitions, 4 trade sales and taken one company to a full LSE Public Listing.
He brings this wealth of experience to the services Legal Brokers offers to Law Firms. He advises both buyers and sellers on structuring acquisitions and sales, throughout the process, from simple introductions to full hand-holding services, including valuations and price negotiations.
Additionally Nick also handles the introduction of fee sharing lawyers to suitable fee sharing law firms and both helps structure the deals and agree the payment mechanisms.
A keen member of his local church Nick is heavily involved in countryside management through the
BASC
. Outside working hours he enjoys walking his dogs miles and miles.
Nick Parker
Principal Fee Sharing and M&A Consultant
Tel; 0345 603 0708
with your query or requirements
Looking for a local solicitor?