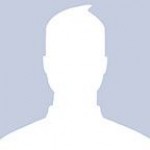 Shane Flannery - Family Solicitor
Shane has worked as an expert in divorce, separation and the division of the assets for 20 years and now works with Hugh Joseph Solicitors, part of Almonds Solicitors.
He aims to help the people of the Four
Heatons
(and some a little further afield) with the legal consequences of their relationship breakdown, separation or divorce, and assist them with the division of the assets of the relationship including their home or other property, pensions, savings and investments, as well as supporting them with issues over which parent children should live or reside with, and deciding how and when they should see their other parent, sometimes referred to as contact arrangements.
He is a member of Resolution and as such seeks to reduce the acrimony between the parties wherever possible for the benefit of the children. He is also in
favour
of lawyer supported mediation, and has links with local mediators. However, if all other routes are unsuccessful, he is happy in Court too.
For further advice or support please call 0161 301 6780 and Shane will be happy to discuss your legal needs.
Shane Flannery
Family Solicitor
Heaton Moor, Manchester.
with your query or requirements