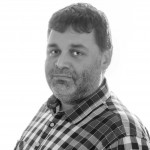 Stuart Nield - Legal Cashier
Stuart is a qualified Legal Cashier with over 25 years' experience in legal finance.
He is a member of The Institute of Legal and Finance Management (
ILFM
) and joined the firm in February 2015.
Stuart brings a wealth of experience to the accounts department having been an accounts manager for over 15 years.
Legal Cashier
Almond Solicitors
with your query or requirements